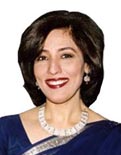 CEO - Poonam Datta
We assist companies and individuals navigate the ever-changing business environment to achieve their goals. The skills required to succeed in the business environment are continually evolving and changing and must be updated regularly. For an organization to work to its full potential, everyone must contribute to the best of their abilities. Our timely efforts and services support you to reach your Corporate Vision, Mission and Goals. Our team of experts focus on delivering value-added guidance and services to maximize the potential & profits of your organisation.
Our Management Consultancy offers planning & execution of turn-key assignments in 4 broad categories – Executive Management, Supply Chain Management, Human Resources Management and Marketing Management. We design and implement effective solutions addressing the specific needs at various levels of the organization while enabling our clients to focus on their core activities.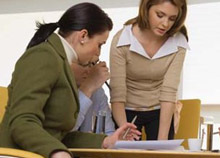 We also offer a wide range of customized trainings and learning solutions for our clients. Apart from corporate training programs to facilitate clients we organise industry specific events on a regular basis. We believe in retaining the talent and creating effectiveness to change their potential to practice for growth. We head-hunt smart people develop top performers and strategize processes for our clients. We have the expertise of more than two decades in assisting large and growing organizations to enhance their efficiency and productivity. Our executive search team have an eye to find the right talent who work with passion, commitment & ownership.
We focus on our assignments as intently as you focus on your core business. International Management Consultants provide your team with the leadership and professional development they need to sharpen your company's competitive edge.
We cover UAE, Saudi Arabia, Bahrain, Qatar, Oman, Bangladesh, Sri Lanka, India and USA.