IMC offers a wide range of customized Training and learning solutions for our clients. These programs are conceptualized and developed with the help of unique method after in-depth study. Our consultants are well versed with global best practices spanning all the relevant functions with having acquired domain expertise. This enables us to provide measurable results.
Apart from corporate training programs to facilitate clients, we organise industry specific events on a regular basis. At IMC we believe in retaining the talent and creating effectiveness to change their potential to practice for growth.
Grooming and finishing touches
Do you want to be smarter? Face the interview with loads of confidence? Want to be in a suit that suits your personality? Solution for all the above is here.
Our training programmes cover:

Assertiveness

Team Building

Role – Modeling

Leadership skills

Negotiation skills

Self Development

Time Management

Cost Consciousness

Effective selling skills

TPM / TQM Awareness

Coaching and Mentoring

Effective communication

Interpersonal Relationship

Motivation and Empowerment

Problem solving and Decision Making

Maximize productivity, minimize wastage

Measuring performance and building competencies

Customer service

Voice and Accent Neutralization

Sales Skills development

Communication and Presentation skills

Telephone Techniques


Exploring needs,
Evolving a appropriate training program,
If need be conducting pre – training exercise
Exercising a program.
Evaluating program (training analysis) Measuring effectiveness
Enhance - Review and rework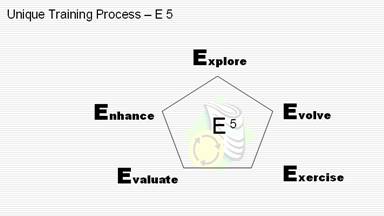 To be successful is the main driving force for every one at IMC and we achieve this through enhancing our client strengths.



Competencies: Training & Learning Solutions
Powerpoint presentation
Training Modules